Chef Clinton McCann
| | in Dining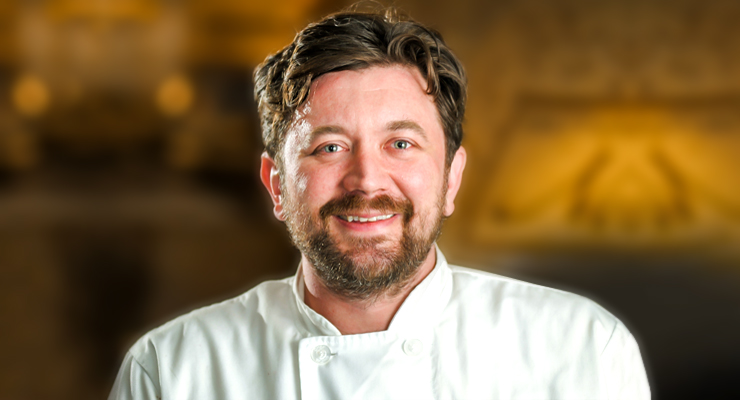 We're excited to introduce Executive Chef Clinton McCann. Clint's passion for food and thoughtful creativity lead his exploration "to discover the terroir of the Sawtooths, beginning with great, high quality ingredients and maintaining their integrity to provide elegant, rustic, guest-pleasing cuisine".
Clint began cooking with his mother and grandmother as a young child in Eden Valley, Minnesota and Springfield, Louisiana. At age 4 he insisted on making his own birthday cake. The energy and exhilaration of the professional kitchen were Clint's siren call when he worked as a dishwasher at age 16. A career was launched.
Clint has served as Executive Chef on both coasts: In California at the Manhattan Country Club, Manhattan Beach, and Trattoria Neapolis in Pasadena; and Delmonico's in New York City. Previously, he had been Sous Chef at Roy's in New York, and Blue Pepper Market in Ft. Myers, FL. A summer in Homer, Alaska rekindled Clint's love of small towns and remote locations.
When not in the Ranch kitchen, Clint plans to camp, fly fish, bike and at home enjoy his self-proclaimed status as an "armchair physicist" as well as two of his favorite leisure-time culinary activities, barbecuing and baking. Travel, art and other cultures have always been of interest to Clint. He began his Cuban art collection several years ago when he visited Cuba on a People-to-People Exchange. We're sure to be entertained by Clint's reports of his continuing travel adventures and winter Sawtooth activities.
We are fortunate that Chef McCann found the Ranch and was captivated by its magic. He looks forward with great pleasure and pride to "doing what I love in such beautiful surroundings" and is honored for the opportunity to delight your palate this summer.